A Great friend that I supported in the Webbrawls and she supported me has always sent me such great awards..she is a special person and has a great webpage... KnyteWulf's Lost Animals and now she has done something that no one has ever done for me before and that is to make a web page for me...It is so beautiful...please check it out and see the special friendships that a person can find on the wonderful world of the Web...KnyteWulf's Dedication to Me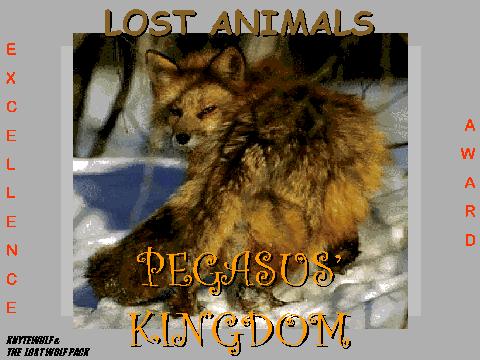 I recieved this beautiful award from KnyteWulf too!!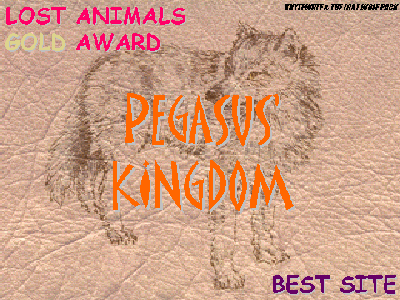 I recieved another beautiful award from KnyteWulf..she has made some wonderful new changes to her website...a MUST SEE!!! There is much to learn here!! Thank you KnyteWulf!!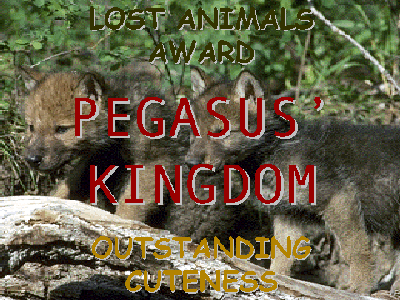 Here is another wonderful award from KnyteWulf!! Isnt she just so Super!!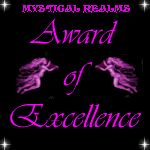 I recieved this beautiful award from Mystical Realms..Thanks Wendy.. I feel so honored!!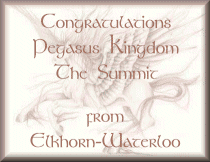 I got this wonderful award from Elkhorn Waterloo #38 for winning the Summit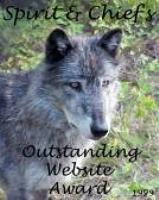 Here is an award I will treasure..I recieved it from Spirt And Chief's Den Not only one of the best sites on the Web but Beautiful people with True Spirit!! Please visit their wonderful world of great spirit!!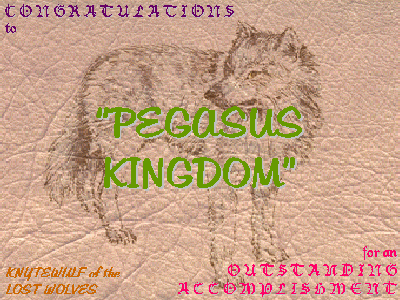 I recieved this award from Knyte Wolf!! She is a wonderful person to think me so worthy!! Please check her page out it is about wildlife!!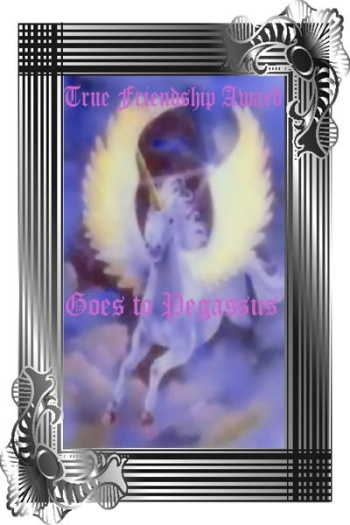 I recieved this award from a person who knows the true value of friendship and support...I treasure her friendship. Her name is Tatyana visit her wonderful kingdom too!!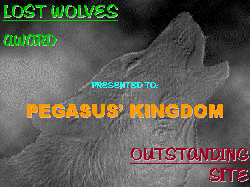 I recieved this wonderful award from a new friend.... Thanks KnyteWulf!!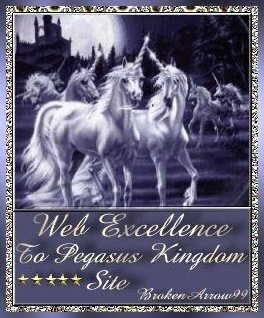 I recieved this award from a dear friend who has done a lot for me and my mom both...a great friend!!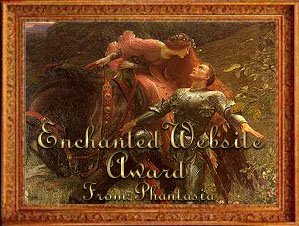 I won this award from Phantasia and her site is a MUST SEE!!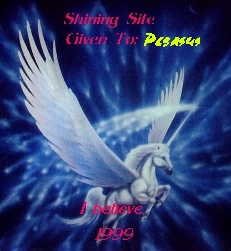 I was given this award from another Pegasus; Please check out her page she has a great many things of interest!!